Lots in Barú
Comfort and Exclusivity
Below we present the main floor with the distribution of lots in Baru at Barugrande Beach House. To have information, click on the indicated point of the lot.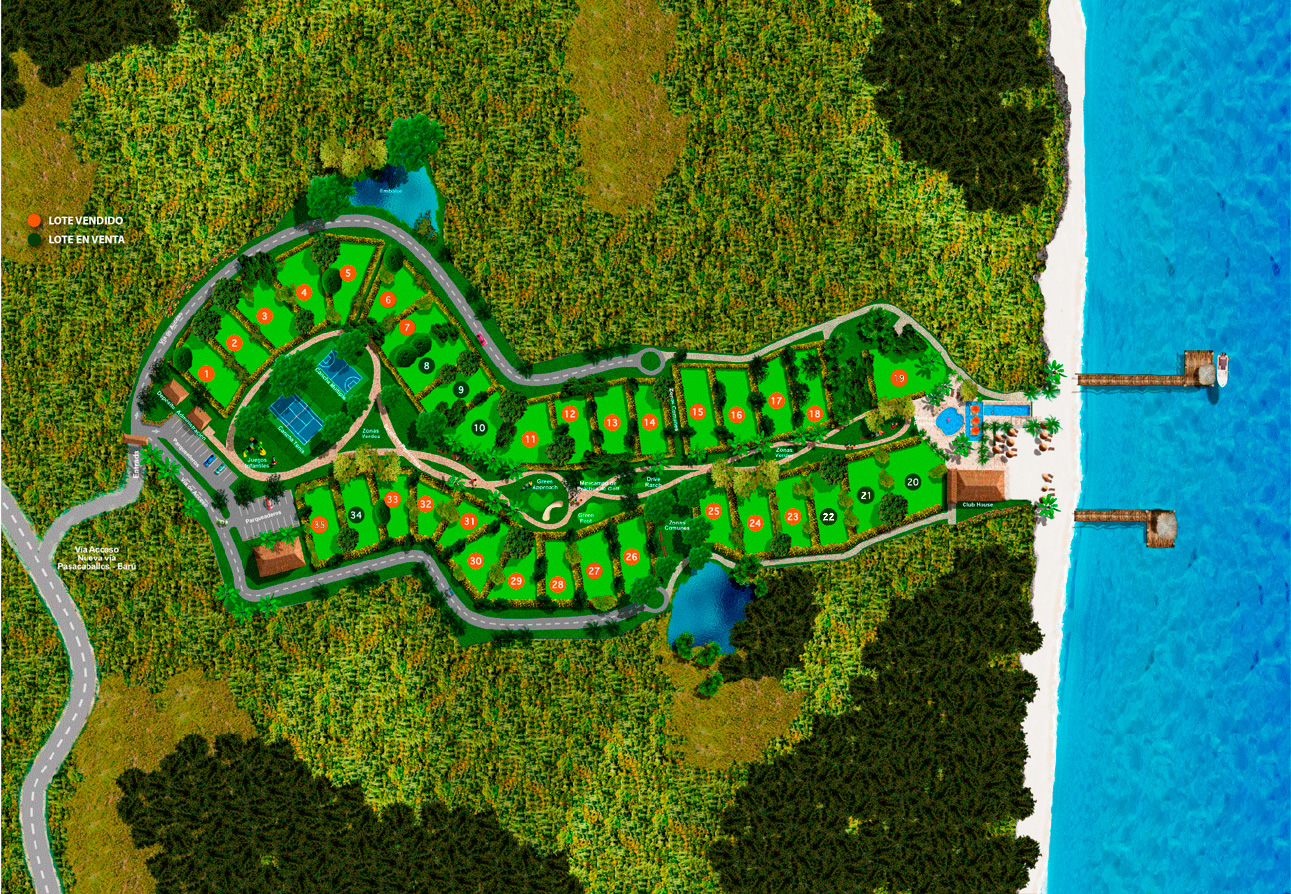 BaruGrande
Investment with High Valuation.
Each lot is equipped with state-of-the-art public services so you can enjoy the comfort and tranquility that you imagine. The lots at Barú Grande Beach House are delivered with an avant-garde country-style architectural design that you can choose from.
LOTS IN BARU WITH AREAS FROM 603.02M2 TO 1247.51M2 AND MARINE HOUSES
With all the public services, which include a desalination and wastewater treatment plant, urban planning and amenities have been completed, so you can enjoy yourself during your holidays or live permanently due to the proximity to the Center of Cartagena de Indias.
TRANQUILITY AND EXCLUSIVITY
There are facilities for nautical and country recreation. Just like for recreational sports. BarúGrande Beach House is the most exclusive condo in the Caribbean Cartagenero; which in turn has access by the new paved road (only 55 minutes) to the Walled City, its culture, its gastronomy, its rumba as well as its working life.
COMPETITIVE PRICES, HIGH VALUATION
It is a private Set of beach houses with excellent eco-sustainable services. It has a varied structure of "amenities" to delight in tranquility and privacy in the atmosphere of the islands.